Interior fit-out company in hanoi, Vietnam – TOPDESIGN
TOPDESIGN is a unit specialized in Interior fit-out company in hanoi, Vietnam. As a strong team of many talented, creative and experienced Architects, Engineers, Collaborators. In which, many members have studied abroad, worked in multinational companies before building the TOPDESIGN brand together.
With the desire to become a leading furniture company in the country and gradually reach out to the international market, we are committed to always bringing you beautiful, unique, creative design products, as well as excellent service. High quality construction services, reasonable prices, exceeding the expectations of the Investor.
1- TOPDESIGN – Prestigious and professional Interior fit-out company in hanoi, Vietnam
TOPDESIGN – "Strive For The Best"
– Name of the unit: TOP Furniture Joint Stock Company
– Representative office: No. 30, BT 4 – 3 Vinaconex 3 Urban Area, Trung Van, Trung Van Street, Nam Tu Liem, Hanoi
– Business license/MST: 0106088928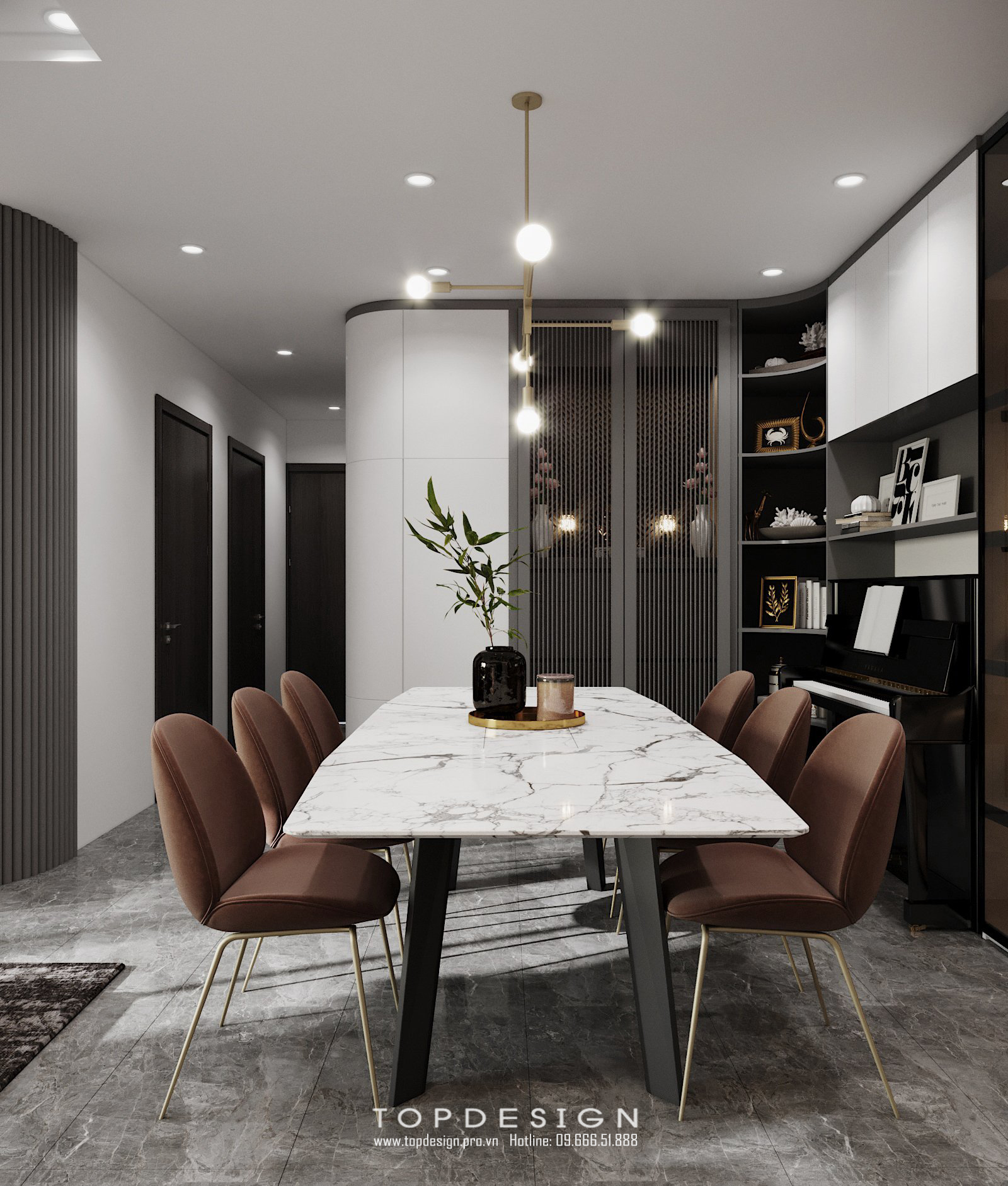 Not only dominating the domestic market, TOPDESIGN is constantly innovating and creating to create high-class interior products and services, aiming to become a leading enterprise in the regional and international market HISTORY with more than 9 years (2013-2021) of establishment and development, so far TOPDESIGN has expanded its scale with 2 branches in Hanoi, 1 in Vinh Nghe An including 2 showrooms.
There are 3 key factors for us to be confident and ensure the achievement of the above goal:
1.1- T_Trend:
Environmentally friendly contemporary design and construction trends are the guiding principles throughout all of our activities. We always research and design energy-saving buildings, make the most of natural ventilation and lighting, and contribute to improving the environment in and around the building, as well as the application of technologies and construction materials have less negative impact on the environment.

1.2- O_Organization:
The organizational structure is simple and tight in order to maximize human resources. Thanks to that, we always make quick and sensitive decisions to meet the smallest needs of our customers.
1.4- P_ People:
We have a team of many years of experience working in creative design and construction environments. In which, there are people with experience in studying and working abroad such as the UK, the US, and Korea, who will bring to customers high-quality, international-class products.

2- Interior design company in Hanoi – Apartment interior design
With many years of experience in design and construction of many domestic and international projects (Taiwan, Korea, Japan, etc.) TOP's team of architects has skillfully crossed and combined many architectural cultures. , furniture. Contributing to the creation of perfect spaces from small apartments, to large apartment interiors, or the synthesis and homogeneity of many spaces in a villa project. Regardless of style or scale, TOPdesign still ensures functional elements, creating a unique mark in the living space of each homeowner.

Xem thêm: Dự án nội thất chung cư
3- Interior design company in Hanoi – interior design office
Office design is brand-oriented from color, shape to focus on the individual identity of the business. Affirming a bold corporate culture imprint, increasing the level of connection and attachment between members and between individuals and the organization. The experiential office interior design projects are human-centered and the construction of functional subdivisions are based on the convenient and positive user experience as the top priority. This is a form of office aimed at efficiency in work by measuring the emotional development of employees. In addition, the use of smart and convenient interior components saves working space and is convenient for organization and management.
Xem thêm: Thiết kế thi công văn phòng

4- Interior design company in Hanoi – Penthouse interior design
A luxury apartment is a unique and well established one. Upstairs apartments with nose, not demolished with inadequate facilities. Furniture and interior design must be adapted to the noble audience. For example Wooden floors are much more noble than carpets and furniture designs to cleverly enhance the exclusivity of the apartment. Having a talent for real estate design too, you can count on an interior designer. The investment is worth it, because the professionals are trained to fulfill the client's wishes and are familiar with materials, patterns and color combinations.

5- Interior design company in Hanoi – Showrooms, shops
Interior design of showrooms and shops is a job in the Investor's portfolio when they want to display for the purpose of introducing products in the most authentic way to customers. If the product is displayed in a beautifully designed Showroom, it will become more eye-catching and attract more customers' attention. Customizing store showroom furniture according to each product line and customer's tastes is not easy, and requires a professional, dedicated and experienced design unit.
Thus, along with human development perspectives and strategies. We recognize that products and services are the bridge for TOPdesign to reach customers and the public. Professionalism in business, accuracy in progress, and quality of the project is always a top concern.
Creativity and sophistication in each line is the way to bring TOPDESIGN closer to customers. And that's how TOP's people always try their best for the common development.